TrackMoist™ in Action!
Monster Jam, Charleston West, Virginia, Charleston Civic Center
Monster Jam, Reliant Stadium, Houston, Texas
Professional Bull Riding Series, Anaheim California, Honda Center for Ford Build Tough
Thornhill Racing Circuit, Texas
Utica Rome Speedway, NY
Talladega Short Track, Alabama
Fast Lane Raceway, Missouri
Westbrook Hunt Club, Connecticut
Sweeny MX, Oklahoma
Extraco Events Center, Texas
Wild Horse Motorspor Park, Arizona
Save Mart Center, Motor Jam, California
Magnolia Motor Speedway, Mississippi
Ealeyville Speedway, Illinois
Iowa Events Center, Iowa
McKean County Raceway, Pennsylvania

and others!


---
From the TrackMoist™ Ranks!
"Put me down as a satisfied customer for TrackMoist™. This is as good or better than anything we have used, and we have been at this for 38 years. We've got that Alabama red clay and this stuff works real good."

Talladega Short Track, Alabama

---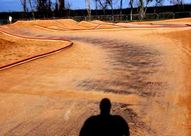 "We had a great turnout at over 210….and the track turned out fantastic….best ever. I have attached a picture of how well the track blue-grooved in….wide and great traction. (We did put the TrackMoist™ on at double strength.) I am talking to other track owners in the area"
Hutto, Texas

---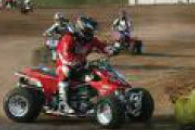 "I believe there is a market to be tapped for TrackMoist™ in the motocross industry"

Dax Campbell - Pit Steward
Battle Crrek Motorcross Park
---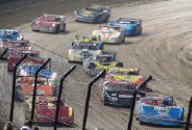 "We used less water and decreased our surface dust and had better grip throughout the event!"

Wayne Reed - Pit Steward
Little Valley Speedway
---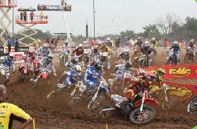 "TrackMoist™ performed as predicted. The track had amazing grip and dust wasn't a problem!"

Bill Moffett - Track Manager
Causeyville Raceway
---
Send us the name of your event and / or your comments from the field - and we will be happy to post them!